Medication Management Device and Caregiver Support Positively Impact Medication Adherence
About Pria by BLACK+DECKER
After 15 years in healthcare, STANLEY Healthcare successfully launched its first direct-to-consumer product, Pria by BLACK+DECKER, an automated medication management device. The BLACK+DECKER brand has been setting the standard for innovation and design of power tools, outdoor yard care equipment, and home products since 1910. The inventor of the first portable electric drill with pistol grip and trigger switch, BLACK+DECKER has evolved from a small machine shop in Baltimore to a global manufacturing powerhouse with a broad line of quality products used in and around the home.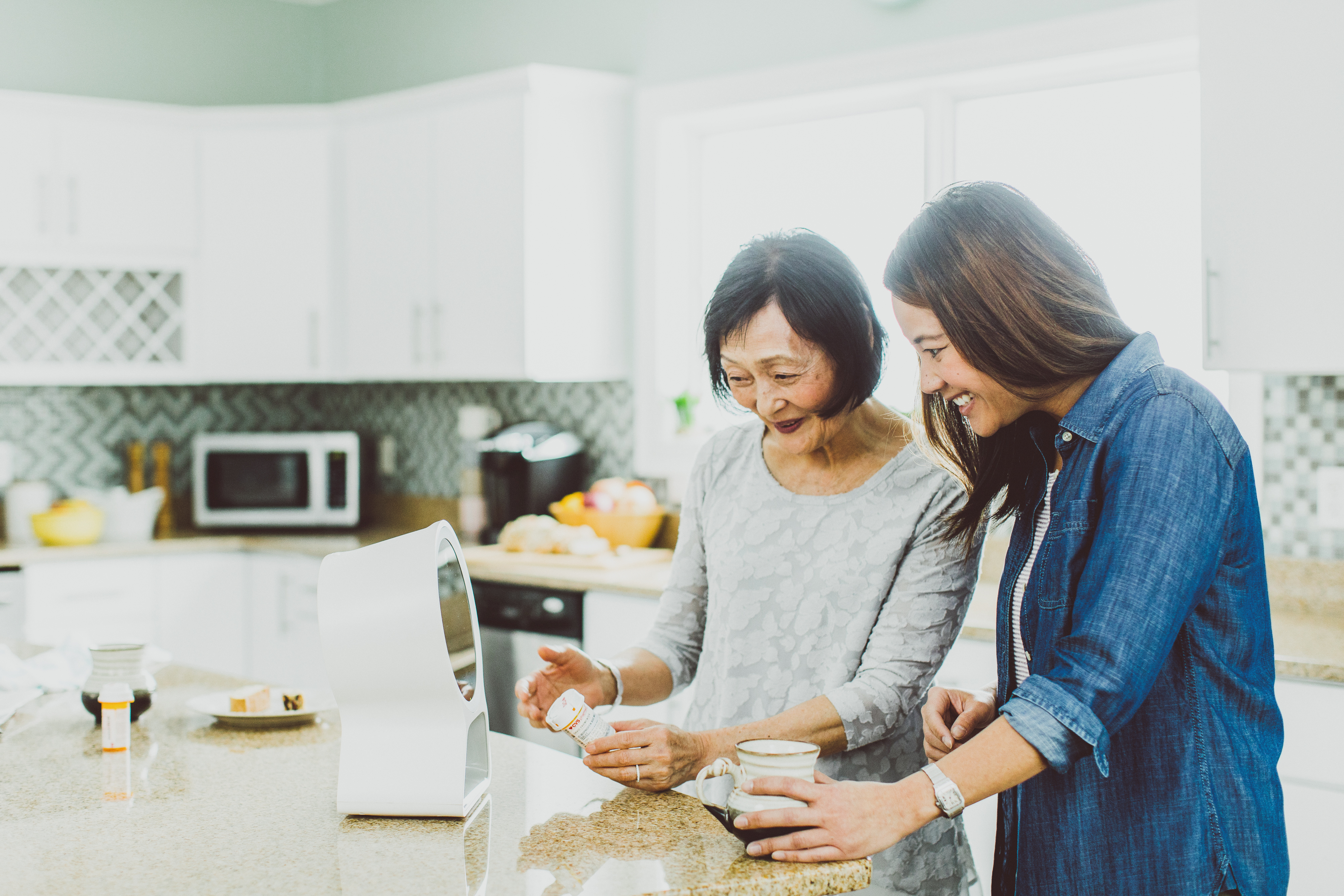 The Challenge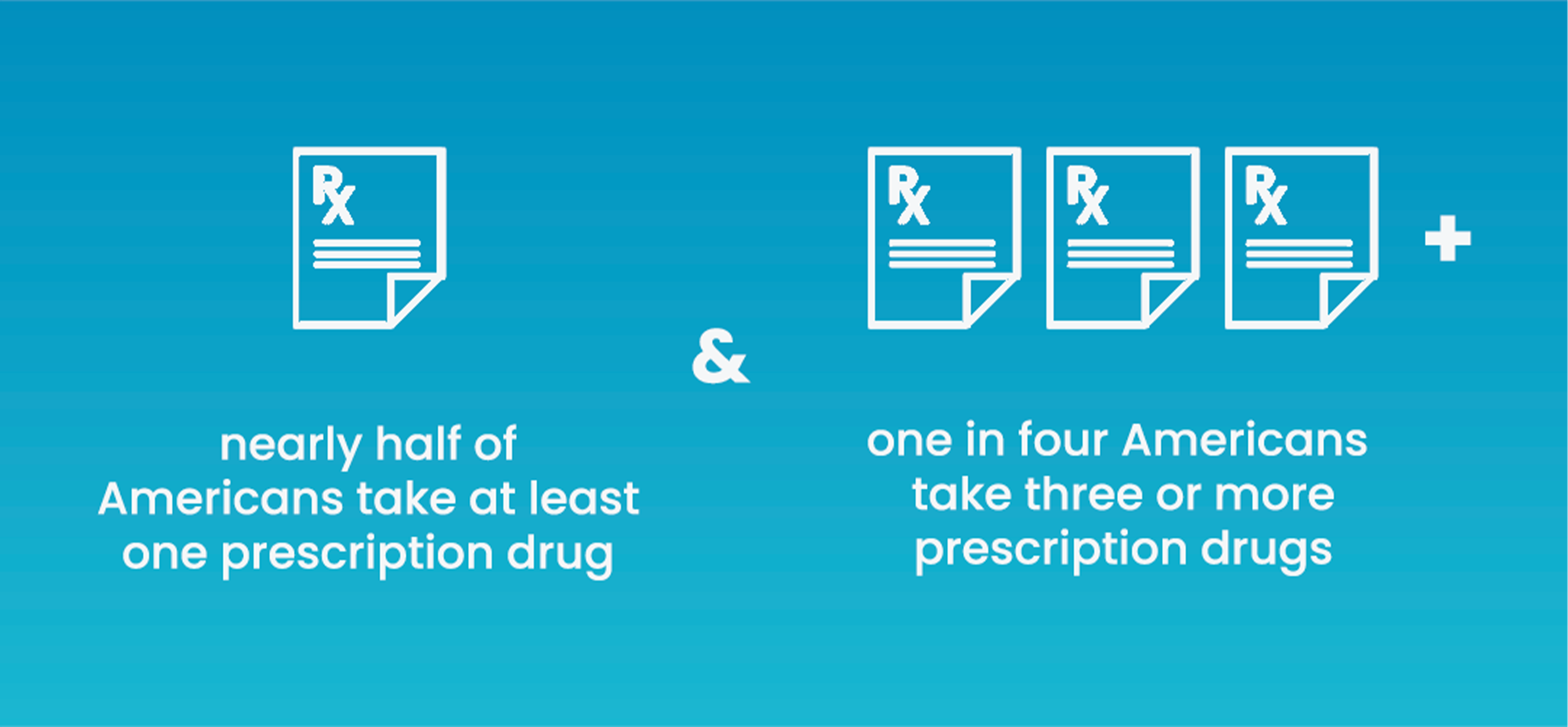 According to the Centers for Disease Control and Prevention (CDC), nearly half of Americans take at least one prescription drug, and one in four take three or more. That said, studies have consistently shown that 20% to 30% of prescriptions are never filled, and about 50% of medications for chronic disease are not taken as prescribed.
"Medication compliance is one of the most frequent reasons for decompensation with chronic medical illnesses," said Mitchell Hyatt McClure, M.D., Chief, Hospital Medicine at Hartford Hospital. "A tool like Pria can be invaluable for patients in promoting better health by improving medication compliance and reinforcing good health habits. The ability to additionally use Pria as a tool to communicate is an added benefit to combat social isolation; a problem that already existed in our elderly patients, but has been made increasingly worse by the COVID pandemic."
Taking medication as prescribed is important for controlling chronic conditions, treating temporary conditions, and overall long-term health and well-being, according to the U.S. Food and Drug Administration (FDA). Additionally, the relationship between nonadherence and associated health care costs is irrefutably linked.
In fact, according to the National Library of Medicine at the National Institutes of Health, somewhere between $100 and $300 billion of avoidable health care costs have been attributed to nonadherence in the U.S. annually, representing 3% to 10% of total U.S. health care costs. This is due to the fact that medication nonadherence leads to negative health outcomes, which then increase health care utilization and overall health care costs.
The Result
Using data collected from 95 active Pria users, it was determined that not only does Pria positively affect medication adherence, but adherence is also positively affected by caregiver engagement.
And it's important to note that this data represents a true measure of adherence, which is far more rigorous than the industry standard measure, Proportion of Days Covered (PDC). PDC simply takes the total number of days covered by refills in a measurement period and divides by the number of days between the first fill and the end of the measurement period – essentially tracking whether or not a user had their medication on hand. In the case of Pria, medication dispensation is requested from, or provided to, the authorized user and medication retrieval is then confirmed by the device.
The data showed that adherence improved with length of ownership and longer device engagement – a trend that was consistent across most medication groups.
When using the device for less than 45 days, users' medication adherence rate was 39%
When using the device for 45-90 days, users' medication adherence rate went up to 72%
And finally, when using the device for more than 90 days, users' medication adherence rates were at 82%
Furthermore, data showed that caregiver presence also positively influenced medication adherence, and users with up to three caregivers showed the most positive impact on adherence.
Users with one caregiver had a medication adherence rate of 79.4%
Users with two caregivers had a medication adherence rate of 80.9%
Users with three caregivers had a medication adherence rate of 88.2%
This point is especially pertinent given the current climate. The coronavirus pandemic has put our aging population at greatest risk, meaning that in most cases caregivers are unable to attend to their loved ones in person. Not only does this have an impact on our loved ones' mental health, it also affects their physical health and overall wellbeing if they're not remembering to take their medications as prescribed.
So, it should come as no surprise that caregiver presence positively influenced medication adherence for Pria users. In addition to getting notified if their loved ones miss a dose, caregivers also have the ability to set reminders for things like drinking water or exercising, schedule check-ins to ask if their loved ones have completed tasks such as calling their doctor or spending time outside, and even two-way video call to safely speak to their loved one face-to-face – the use of which has spiked since the onset of the pandemic.
Each of these features helps to ensure a clear, safe line of communication between loved one and caregiver – from anywhere, at any time – which is especially important now, more than ever.